Flavay® has been sold worldwide for reducing inflammation and edema (swelling) and extensively tested in humans for more than 65 years.
Two studies of soccer players in France and Australia found players who took Flavay® following their injuries experienced significantly less swelling than those who did not, and swelling completely disappeared in some who were taking Flavay®. (80,88)
In a double-blind, controlled trial of 32 women recovering from facial cosmetic surgery, those taking Flavay® had significantly less swelling than the placebo group. (73)
A six-month double-blind, randomized, placebo-controlled study of 63 women recovering from breast surgery found greater improvement in those taking Flavay® in reduced pain, skin tension and flexibility in arm and shoulder movement. (82)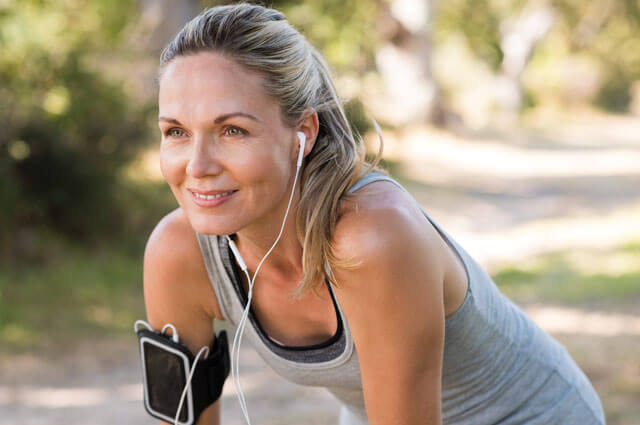 A six-month double-blind, randomized, placebo-controlled study of women recovering from breast surgery found Flavay® improved pain, skin tension and flexibility in movement.(82)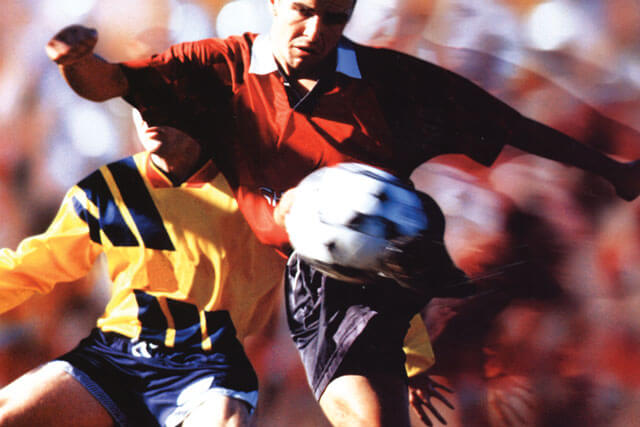 A randomized, controlled trial of 50 soccer players in France who had sustained sports injuries, found those taking Flavay® had significantly less swelling than the placebo group.(88)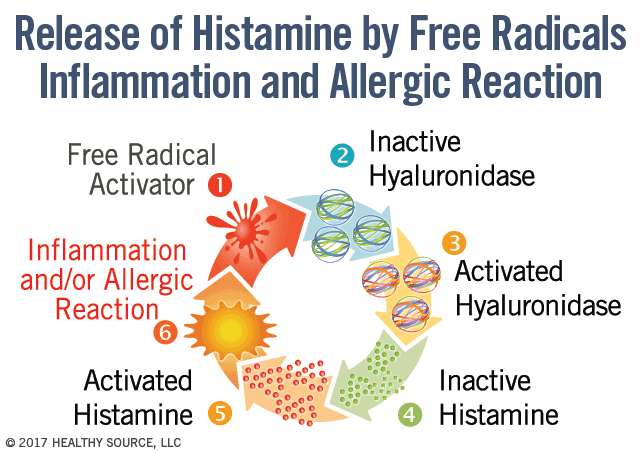 As the diagram shows, the problem isn't histamine itself but when free radicals interfere with enzymes (and proteins and DNA) inside healthy cells. The result is oxidative damage which accumulates over a lifetime and has been implicated in aging and degenerative conditions such as arthritis, cardiovascular disease, neuro-degenerative and retinal-degenerative disorders, and other chronic conditions. (7,14,346-351,355,356)
I have lupus and taking Flavay enables me to move. I'm not able to do without it. I've been taking it for more than a decade and my skin looks younger, in fact people think I'm my kid's sister. —Ms. L.B.*
I just want to say that I love Flavay. When I stop taking it, the pain comes right back. —Mr. Mark H.*
I love your product called Flavay. I feel it does the job! —Mr. Robert B.*
I had a terrible accident where I fell 20 feet and injured my back and it really bad. Taking Flavay has made me so much better and now I have no back problem whatsoever. I mowed my yard today. I've referred many many people to your products, and it worked for them too. —Mr. Dave T.*
Flavay is a product I cannot stop taking. When I stopped taking it for a couple of weeks, my neuropathy and arthritis pain come raging back. So I started again on Flavay and the pain is almost completely gone. —Ms. Elsa D.*
I started taking Flavay for arthritis pain and I feel so much better! I'm so thrilled! —Ms. Susan S.*
After taking Flavay for just a week, my sister is doing things she couldn't do before, such as bending over to pick things up off the floor. —Mr. Joe C.*
Your Flavay really helps my husband's chronic pain syndrome and we're almost out! Please ship asap! —Ms. S.W.*
I was taking Flavay for pain and mobility. Now I take Flavay as much for the benefits to my skin as for joint pain. —Mr. H.S.*
I can't even tell you how much I appreciated finding your product Flavay and the incredible results and relief I have gotten from taking it... I skeptically ordered two bottles... And low and behold, it works. I read that I could take more than 2 that some people had to take 4 or 5 at a time, so I did, hoping and praying, and my prayers were answered. To say thank-you is an understatement, and I have been able to stop all other pain meds. I honestly was on a one way road to nowhere, now I am free again..a feeling I haven't had in over 12 years. Thank-you!!!!!!!!!!!!!!! —Ms. Beth B.*
I am a nutritionist and I have referred two of my clients to take Flavay. Both of my clients have raved about the product. One of my clients has a problem with circulation and she said Flavay really works for her. —Mr. John H.*
I've got to have my Flavay. Keeps me going. Keeps me young. 4 Flavay every day. —Mr. C.S.*
I have tried everything else and your Flavay really helps my eyesight. I was having trouble seeing at night and now I don't have that problem anymore. I love Flavay. I also had a blown knee that they had wanted to do surgery on and now I don't have to. I love the Flavay, I really like it! —Ms. T.K.*
After taking Flavay and Flavay Plus (for about four months) my vision is more clear, so much so that I can drive a car and even read a newspaper. Macular degeneration may have etched areas of my retina and I still have to move my eyes around to find spots where I can see the best—but even that has improved a little. I can hardly believe my improvement. I'm astounded that something so simple, strengthening the capillaries in the eyes, has meant so much improvement. —retired medical doctor*
I start feeling pain in my joints after a few days of not taking Flavay. —Mr. Mark H.*
My daughter has rheumatoid arthritis in her knees and years ago Flavay had really helped her, so I want to order some more for her. —Ms. K.M.*
For several years I took Flavay for fibromyalgia and it really worked and I felt so much better. Now I need to start again. —Ms. C.H.*
I love your product called Flavay. I feel it does the job! —Mr. R.H.*
I have had joint pain in my hips for a couple years. I have been taking Flavay for about 30 days and I realized I don't have hip joint pain when laying down or sitting for long periods! I will continue to take it daily. —Ms. M.H.*
Thank you so much. I'm desperate!! 😊 Haven't taken them (Flavay and Flavay Plus) for a few months and can tell the difference! —Ms. S.A.*
Since I started taking Flavay I felt so good and I'm hoping to keep getting better. I started taking Flavay for my knee but since I started taking Flavay I've cut way back on asthma meds. The medication affects my brain badly. I want to control asthma instead of it controlling me. Flavay is a big help, I am so happy! —Ms. J.I.*
I began giving my daughter Flavay Plus for ADD and then I decided to add Flavay for my daughter's allergies. I want to tell you, the Flavay works like a charm for my daughter's allergies. She is 6 years old, and when we ran out of capsules this week she told me, "You've got to get more Flavay!" —Ms. S.S.*
I just wanted to write and say WOW... I was so skeptical of your product at first and really had a negative attitude when I started taking it. I am a 40 yr old female with anxiety, mild ADHD and a host of arthritis and inflammation issues. It was a struggle for me to get out of bed everyday and focus on what needed to be done. I had no focus, no attention span, no energy, and no desire to do anything. About a week into taking Flavay and Flavay Plus, I started noticing that I could think a little clearer. My rheumatoid arthritis flare-ups weren't so bad, though I still have them. feeling better, and having more energy. I never thought I would feel like my old self again. I don't know exactly how you do it,...but this stuff works! I am telling all of my friends to try it because you've given me my old life back! Thank you! —Ms. L.A.*
I am not one to review products, but i can't deny some of the benefits i've experienced using both your biomor curcumin and flavay products. I've been taking both for a few months now, and the two major benefits i've noticed are 1) joint strength and mobility (for workouts) as i am lifting much heavier weights without injury 2) I am a paroxsymal Afib sufferer, and my episodes have gone from 2-3 per week down to zero (most weeks). This can't just be a coincidence. I think there is definitely something in your formulas that stop inflammation and get your body in balance and healing itself. —Mr. B.V.W.*
These statements have not been evaluated by the Food and Drug Administration. These products are not intended to diagnose, treat, cure, or prevent any disease.